About Dr. Jamie M. Joseph
Cognitive Behavior Therapy & Evaluation
Jamie M. Joseph, Ph.D. is a Clinical and School Psychologist licensed in both Florida and New York and has been working in the field of psychology since 1993. Her private practice with office is located in Parkland / Coral Springs Florida. She practices Cognitive Behavior Therapy with people of all ages for a variety of issues and performs psychological evaluations.
Dr. Joseph's two primary areas of expertise is working with children, adolescents and adults dealing with transgender concerns and working in the psychological aspects of third-party reproduction. She is a member of the World Professional Organization of Transgender Professionals (WPATH) and is in the process completing the WPATH Global Education Initiative Certification Program. She is a Certified Gender Therapist by the International Transgender Certification Program. In addition to providing counseling to the LGBTI community in her office, she is a volunteer Clinical Speaker for the YES Institute, a non-profit organization in Miami Florida whose goal is to provide community education on gender and orientation in attempt to decrease the suicide rate in youth.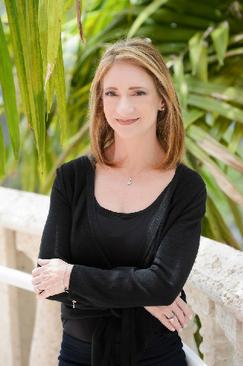 Dr. Joseph is an active member of the American Society of Reproductive Medicine's Mental Health Professional Group. In this line of work, she assists clients with navigating family-building paths by providing support, exploring expectations, treatment choices and coping with the losses and grief that are often inherent with infertility and pregnancy loss. She assists clients in managing feelings, adding to their repertoire of coping skills and finding the personal growth that can emerge from challenges. She performs psychoeducational services and evaluation in infertility/third-party reproduction, including helping the LGBTI community to build families when third party reproduction is required. These services are provided to egg and sperm donors, gestational carriers and intended parents.
Dr. Joseph is an active member of the Florida Psychological Association (FPA) and presently serves as the Diversity Chairperson of the Broward Chapter of FPA. Presently, she is a Supervising Psychologist affiliated with the Albert Ellis Institute.
She completed a Cognitive Behavioral internship and post-doctoral fellowship program at the Albert Ellis Institute in New York City, and went on to become a Staff Therapist at the Institute. She has served as an Adjunct Instructor and Supervisor at Hofstra University, as a Supervisor for St. John's University, and has worked in Private Practice as a Psychologist since 1999. Additionally, Dr. Joseph worked for the New York State Public School system for over five years and is tenured as a School Psychologist. Dr. Joseph has extensive, advanced training and experience in the areas of infertility counseling, pregnancy loss, and third-party reproduction.
Dr. Joseph earned a Doctoral Degree in Combined Clinical and School Psychology from Hofstra University in New York in 1998. The wide range of experience that training in both of these areas of specialization provided Dr. Joseph with a wealth of experience that can be applied to people of all ages. Dr. Joseph also holds a Master's Degree in Psychology and a Bachelor of Arts Degree, also from Hofstra University; her research background is in the area of Post-Traumatic Stress Disorder. Her Doctoral Dissertation, which focused on stress reactions of therapists who worked with clients with HIV and AIDS, was nominated for the Robinson Award, which is the 'Dissertation of the Year Award' at Hofstra University.
After practicing privately in New York for over 13 years, Dr. Joseph established a South Florida location in 2011 and is now located in Parkland / Coral Springs, Florida.

American Society for Reproductive Medicine (ASRM)
World Professional Organization for Transgender Health (WPATH)
Florida Psychological Association (FPA)
American Psychological Association (APA)
BA, Ma, Ph.D. in Clinical and School Psychology, Hofstra University, NY
Post-Doctoral Fellowship, Albert Ellis Institute, NYC
Post-Doctoral Fellow and Supervisor of Rational Emotive Behavior Therapy, Albert Ellis Institute, NYC