Helping you navigate the path of your life
Jamie M. Joseph, Ph.D.
Executive Director, Licensed Psychologist
Let's Talk
Testing & Evaluation Specialties
For Professionals – REBT Consultation
In person and Tele health options available for some services
WELCOME
"I provide comprehensive, professional psychological services in a private, confidential, compassionate and comfortable setting. The goal of all therapy, services, and interventions is to help empower individuals to lead healthier, happier, and more productive lives as they navigate their own paths."
Jamie M. Joseph, Ph.D.
Executive Director, Licensed Psychologist
Infertility, pregnancy loss, PCOS, family building and other reproductive health issues have their own vocabulary and pose specific challenges and dilemmas for individuals and couples. Working with a psychologist who has expertise in fertility counselling allows you to immediately work on your concerns rather than having to 'explain' fertility terminology, procedures, and issues.
Dr. Joseph has received advanced post-doctoral training in working with patients experiencing infertility. Therefore, Dr. Joseph can help you adapt and cope with your fertility obstacles.
Additionally, Dr. Joseph, who specializes in providing counseling for fertility-related issues, is available to conduct Consultation and Psychological Assessment for individuals and couples who are involved in third-party reproductive alternatives, such as donor, surrogate, or gestational carrier arrangements.
Dr. Joseph is committed to helping individuals, couples, and families envision and conceive their families. Dr. Joseph welcomes all Lesbian, Gay, Bisexual, Transgender, Queer, Asexual/Allies, Polyamorous/Pansexual persons. Dr. Joseph does not discriminate based on race, color, national origin, religion, sex, gender, gender identity, gender expression, sexual orientation, disability, financial status, or age.
You helped me through the most trying part of my life & I'm not even sure you know how much that means to me, as well as my family. Thank you a million times over & I'll never forget what a huge help you were to me!
R. Wildgen
Jamie is a highly experienced and ethical clinician and colleague.
C. Eichberg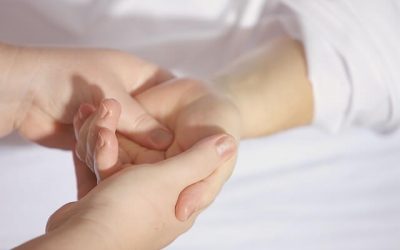 Endocrine Society urges policymakers to follow science on transgender health Important science to...
read more